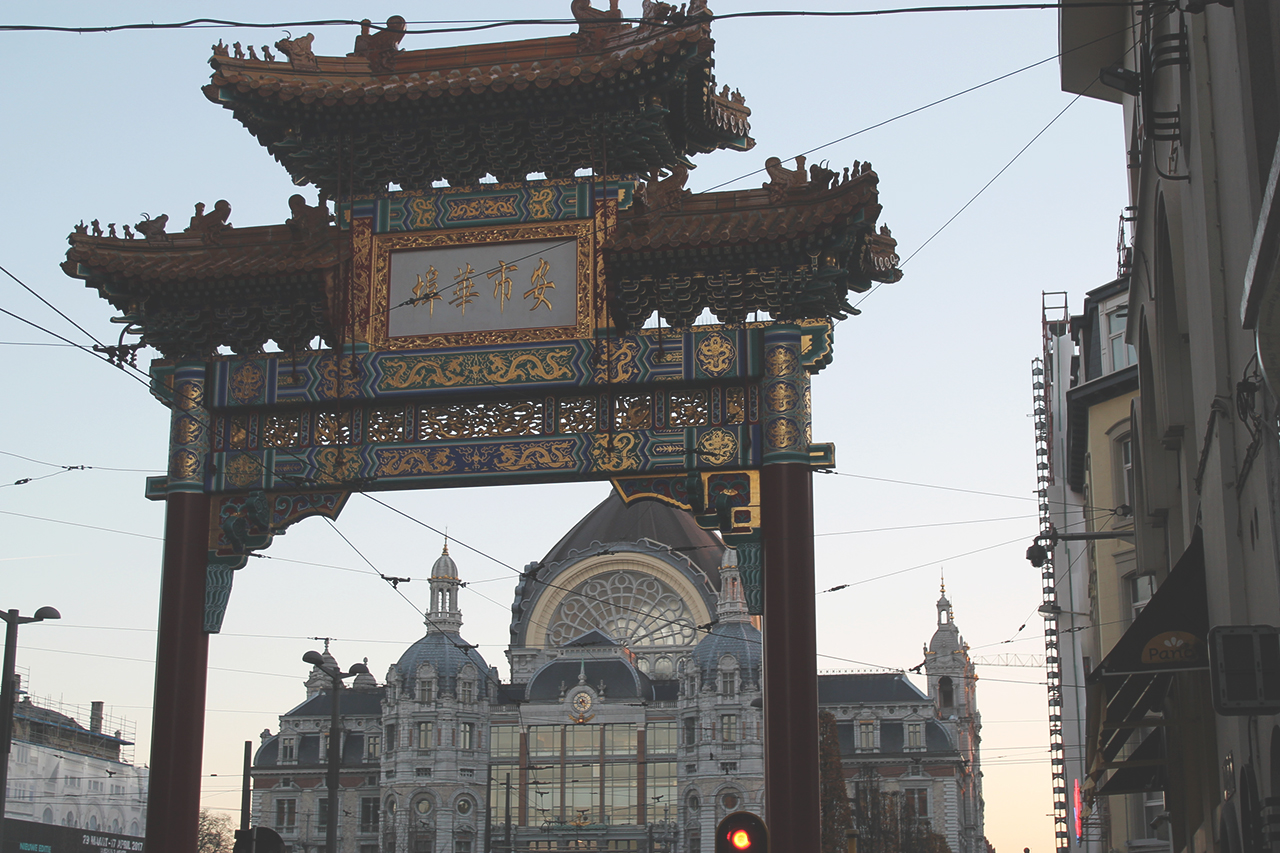 I
was asked to host a guiding tour in the context of Asian diversity in Antwerp. The Asian Tour is comprised of the stories of four Antwerp citizens with Asian roots, including me. The audio tour is recorded and edited by Rooftoptiger and Zinderding, for Atlas Integration and Citizenship Education, on behalf of the city of Antwerp.
Area Sint-Jansplein
The Sint-Jansplein is the largest square in Antwerp. Situated in the north of the city, the multicultural area is home to different communities and is well known as the Portuguese neighborhood with lots of traditional Portuguese restaurants or tascas Portuguesas, bars and supermarkets.
Bem vindo!
Area De Coninckplein
In a straight line from the Sint-Jansplein, you'll find another urban square, De Coninckplein. Not far from the Central Station, the triangular square used to be in a lively area until the late 1960s. For nearly 30 years, the area was rundown until the city established the new main library there: Permeke Library.
Area Chinatown
From De Coninckplein you'll walk up to the Central Station, crossing the main street of Chinatown: Van Wesenbekestraat. Since the 1970s, the Chinese community has settled itself in and around this street. In 2001, as Chinatown became an official quarter in Antwerp, the street was inaugurated with two Chinese lion statues.