Client: Domani
Project: creative writing - web copy - digital invitation
Description: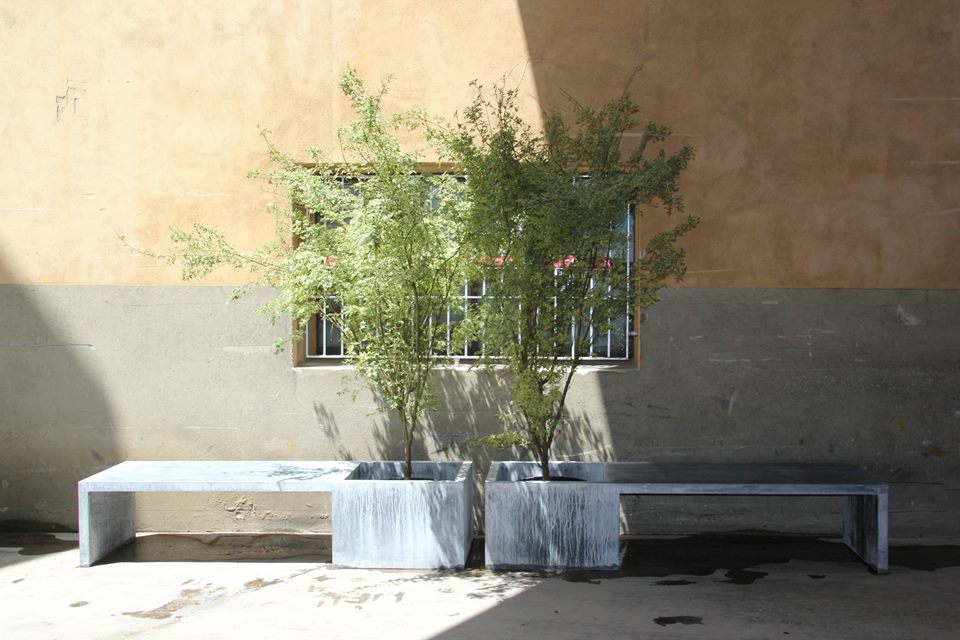 Domani is proud to invite you to the 20th edition of Maison & Objet in Paris.
Welcome at our new exhibition space
As you know, Domani stands for innovation meeting tradition. To assist you as good as possible in your specific needs, we have designed a new exhibition space. Whether you are a project customer or a retail customer, we will welcome you in an area specifically set up at your requirements.
Trust in our international standard for high quality pottery and make yourself at home. Welcome to the world of Domani!
See you soon.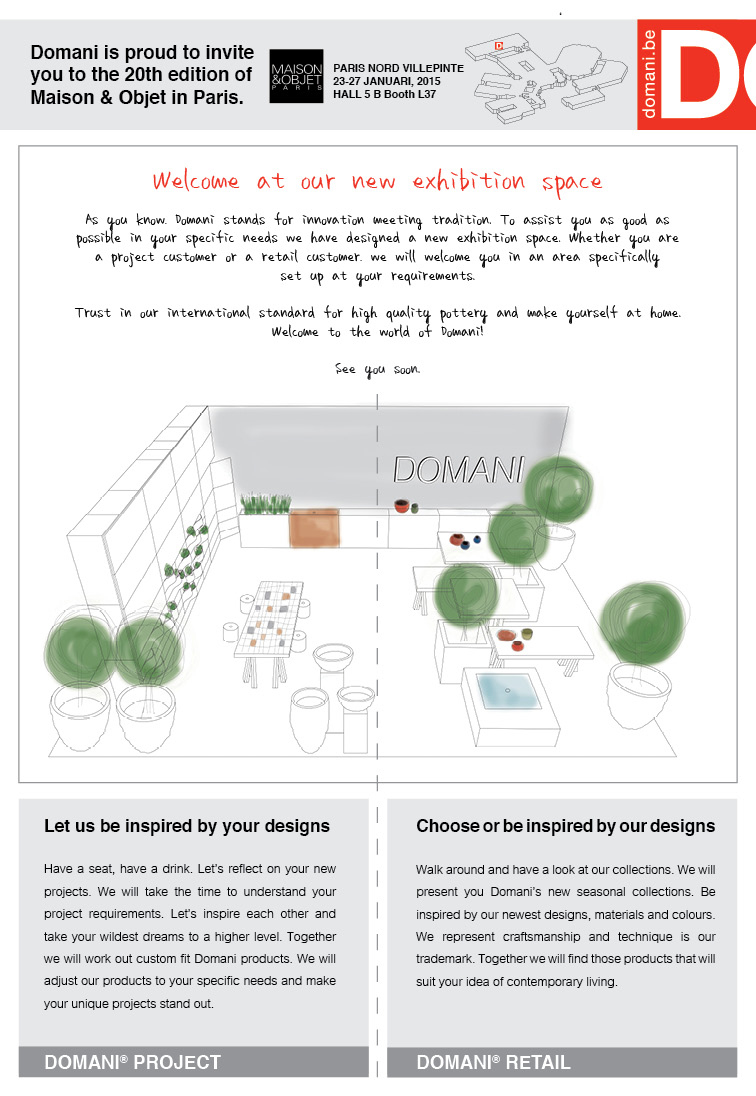 Let us be inspired by your designs
Have a seat, have a drink. Let's reflect on your new projects. We will take the time to understand your project requirements. Let's inspire each other and take your wildest dreams to a higher level. Together we will work out custom fit Domani products. We will adjust our products to your specific needs and make your unique projects stand out.
Choose or be inspired by our designs
Walk around and have a look at our collections. We will present you Domani's new seasonal collections. Be inspired by our newest designs, materials and colours. We represent craftsmanship and technique is our trademark. Together we will find those products that will suit your idea of contemporary living.
Picture & graphics: © Domani
More info: www.domani.be