Client: XLBoom
Project: creative writing - web copy - newsletter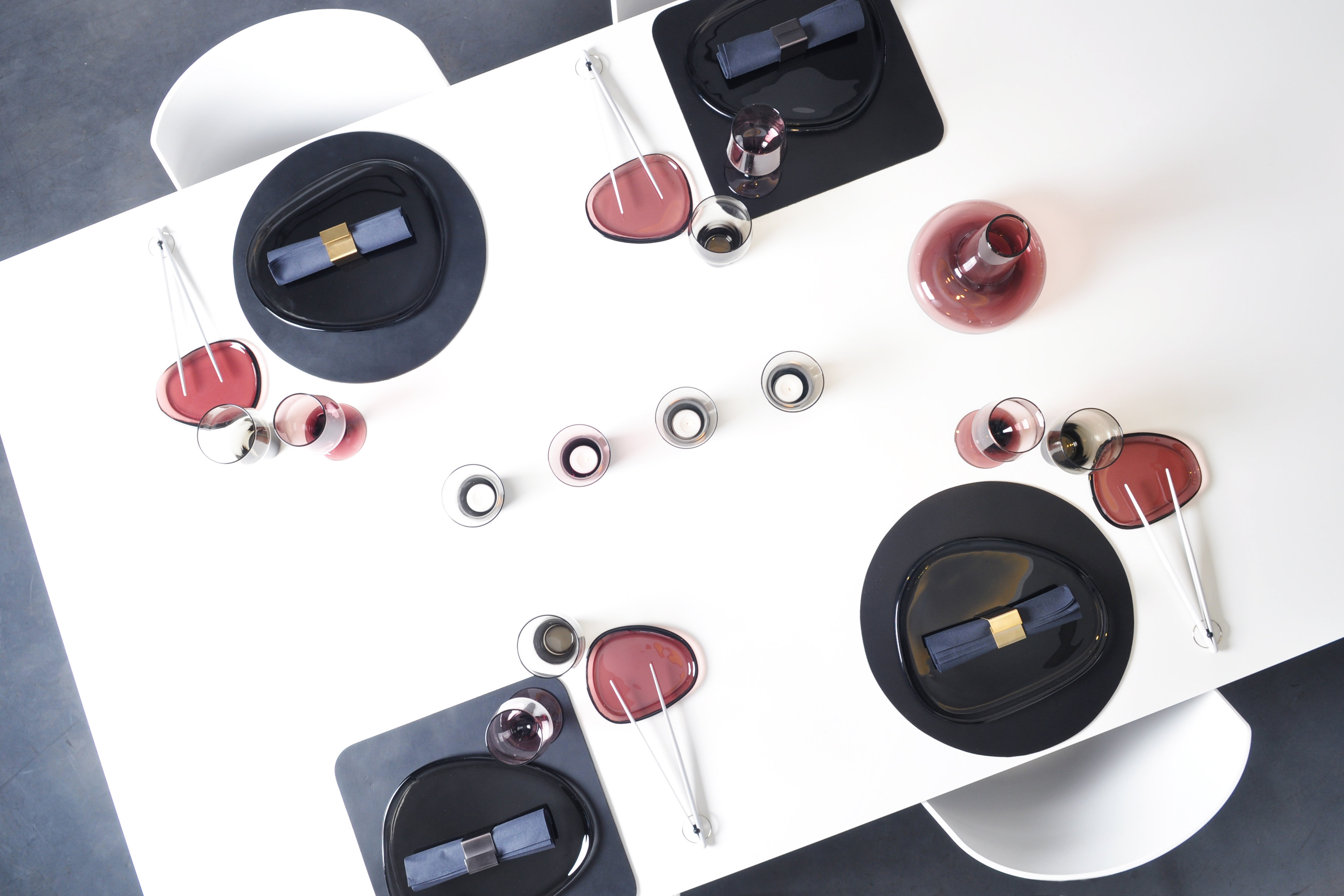 We present you a bunch of new, inspiring designs as well as some classic XLBoom designs put in a new cover.
2017 is a special year for us at XLBoom as we are celebrating our 20thanniversary. As we love to collaborate, we teamed up this season with new inspiring designers such as Co.Studio, Alain Berteau and Björn Verlinden. Jan & Lara, the designer couple whom you already know from last season, present their new autumn design. And you can expect some classic XLBoom designs put in a new cover. That's our NEW collection!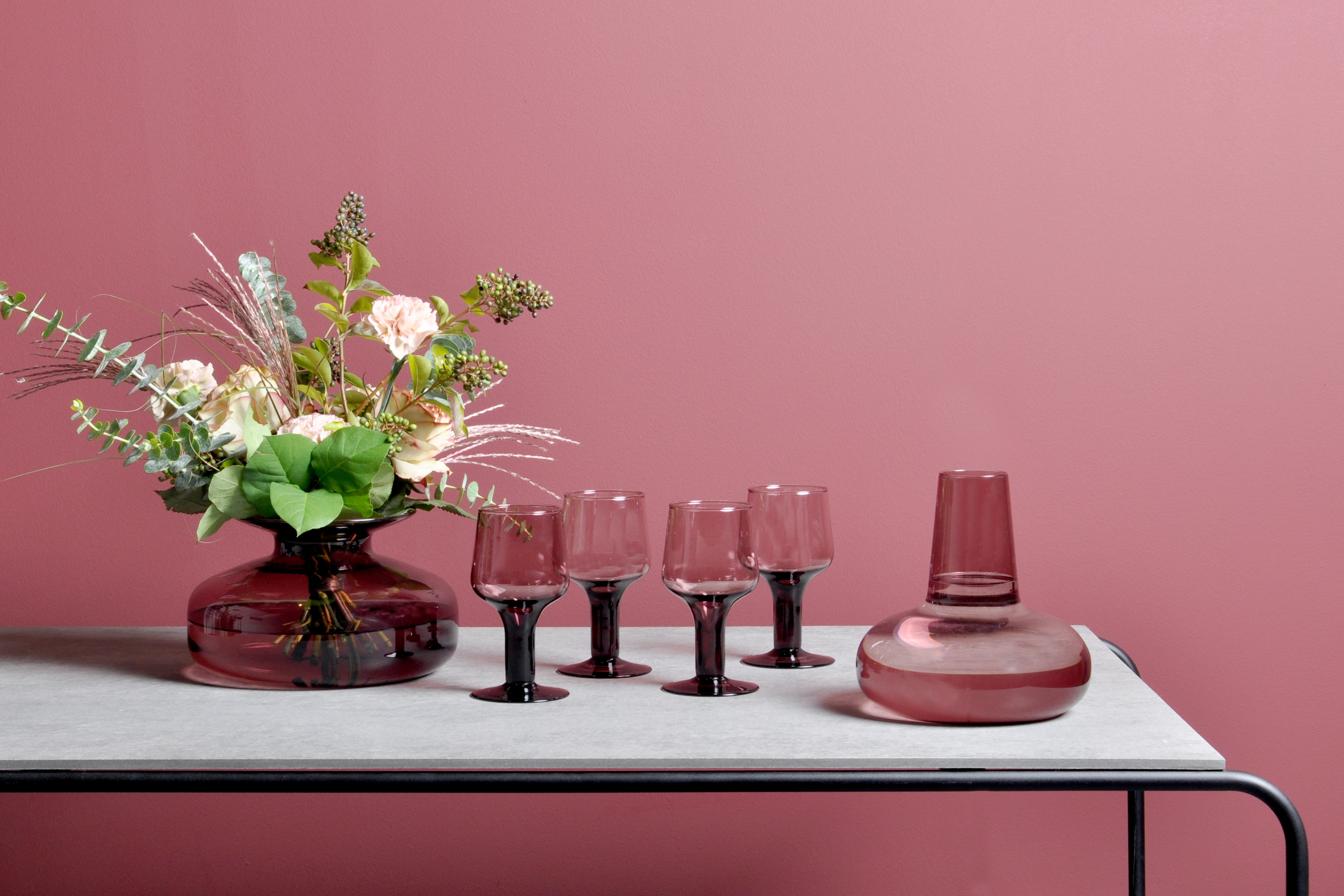 Host By Alain Berteau
Host by Alain Berteau consists of three sets of glasses and the Duo Carafe/Vase. The glass collection is mouth blown in Thailand without the use of machines, counting on the skills of local artisans. They turn each of Alain Berteau's Host designs into timeless and unique pieces.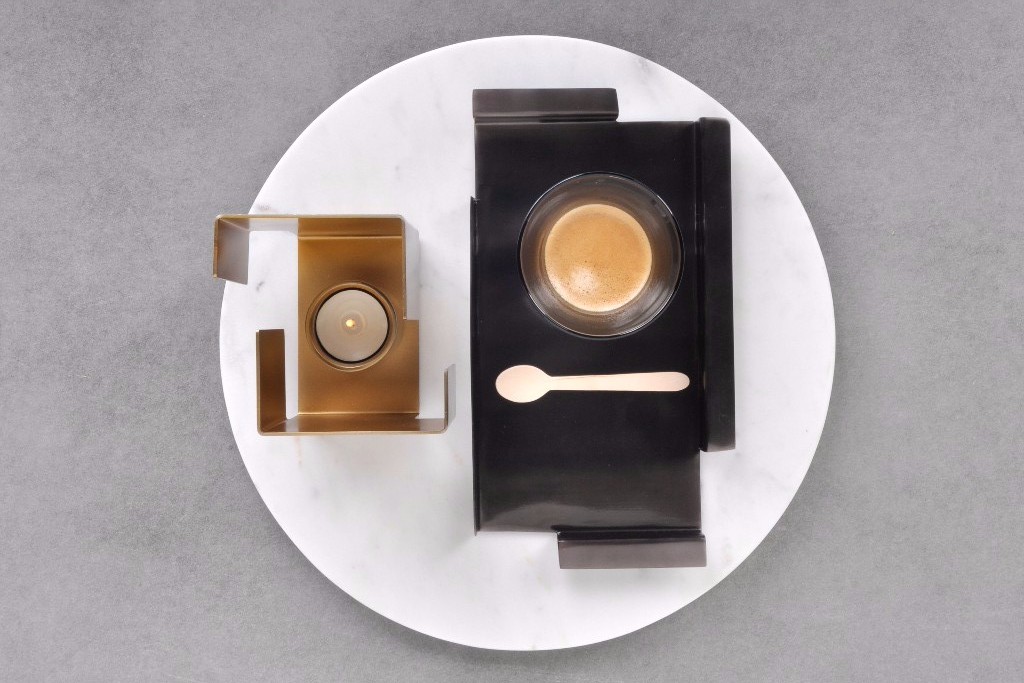 Ras by Co.Studio
Co.Studio designed the Ras collection for the new dining concept Restaurant on the Stream in the former building Zuiderterras in Antwerp. A collection we'd like to refer to as Nouveau Deco, with a strong architectural approach and a well-conceived choice of material.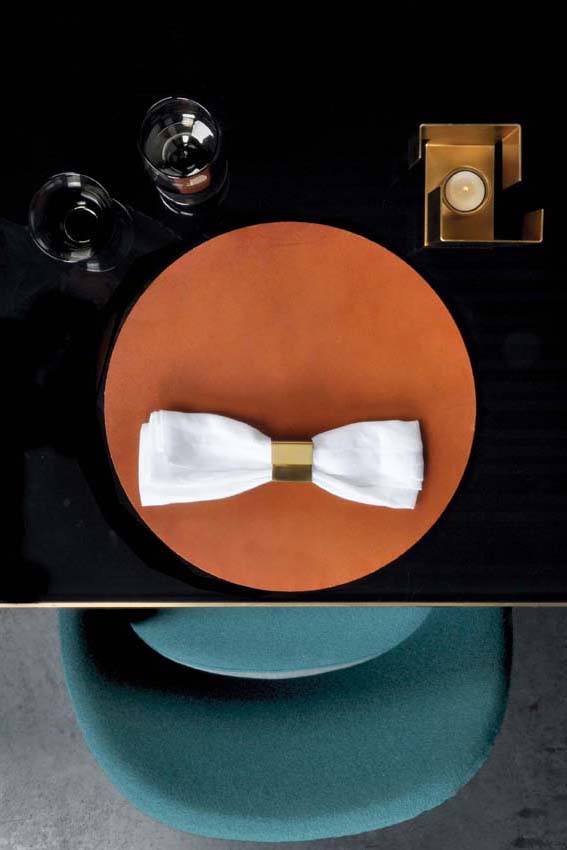 Halo by Jan&Lara
After their successful summer designs Ent & Sonar, Jan & Lara created an indoor and outdoor accessory for autumn and winter: Halo. The Rioja-coloured candleholder keeps in mind their characterising style, which is minimalistic and graphical. Affordable and of good quality, as we are used to from the designer couple.
Ellis by Björn Verlinden
The Ellis collection by Björn Verlinden is a series of impressive coasters and placemats. Made of high quality buffalo leather, the designs are thick and heavy and all finished by hand. The tablewear collection is vegetable tanned and dyed.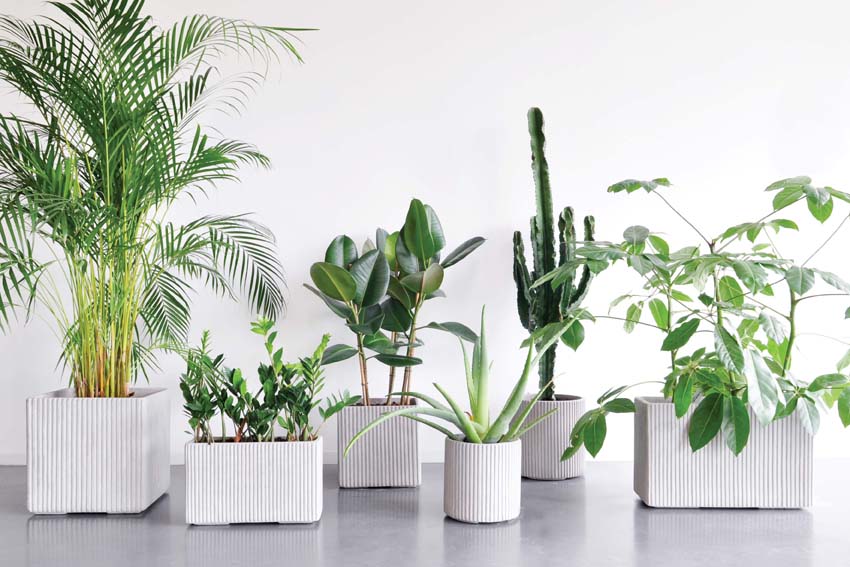 Classic XLBoom
Inspired by Alain Berteau's glassware collection, we designed Plâ, a glass collection of colourful dishes with organic shapes. Besides this new creation, we gave some of our classic XLBoom products a new cover. Expect the Metro Table to come with a square tabletop, the Zen Tray to be extra large and an XLBoom picture Vitro frame that is thin and sober. For Mon, our XLBoom design for a flowerpot, we travel to Vietnam where the pots are made with love and craftsmanship during a labour intensive process. The pots consist of light grey fibre cement, a material suitable for indoor and outdoor.
Pictures: © XLBoom
More info: www.xlboom.com