Client: Permeke Library / Choi Lee Fat Belgium - Kung Fu Lion and Dragon Dance School
Project: storytelling - artistic production - expo story
Description: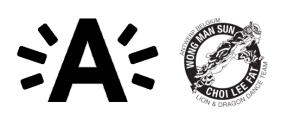 The legend of Chinese New Year and Nian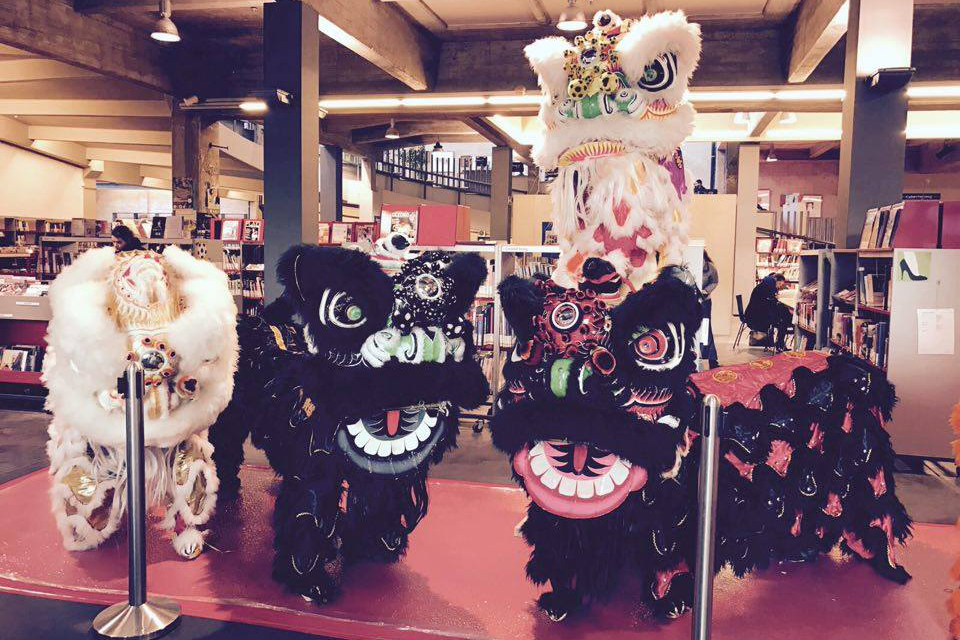 A new year. A new beginning. Chinese New Year symbolizes a brand new start. Lion dance is a tradition to positively usher in the new year and to release any negativity one may hold on to, as the lion is the bringer of good luck and prosperity. The noise of the firecrackers and the rhythmic loud music are all a part of chasing the evil spirits and the monster Nian away.
Nian
Let's go back in time to the early history of Ancient China and the origin of the New Year's celebration. Nian [njen] is the Chinese word (Mandarin) for year. Legend goes that Nian was a horned monster with sharp teeth, living in the darkest of forests, only revealing himself every first day of the year, hunting for people and their cattle. Every year, the villagers would flee into the nearby mountains. Year after year, they would learn that the monster was afraid of noise, bright light and the color red.
One New Year's eve, they were prepared for the arrival of the beast. Their houses were bathed in light with a reddish glow, red paper signs were affixed to the doors and windows and hundreds of candles were lighted.
As burning bamboo, rumbling drums, jingling cymbals and many firecrackers caused a tremendous loud and crackling noise, they managed to scare away the beast. After this experience, every New Year's Eve the villagers would dress up themselves and their houses in red, light up candles and set off firecrackers ever since. Nian would never return and the tradition of the lion dance was born.
Picture: © Wendy Kegels
More info: www.legendsofliondance.com